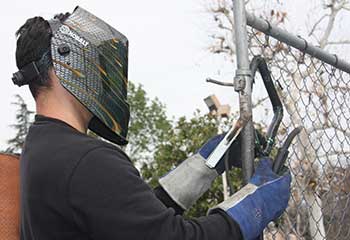 Chain-Link Gate Installation
Customer Issue: The Nieds wanted a new driveway gate installed for their day care and private tutoring establishment. Chain-link gates are the most child-friendly.
Our Solution: We installed a raised steel track to make the gate's path of movement clear, and removed some plants to make room for the opener. After installing the new gate and attaching the chain, we set the opener for slow operation and made sure the safety sensors had complete coverage.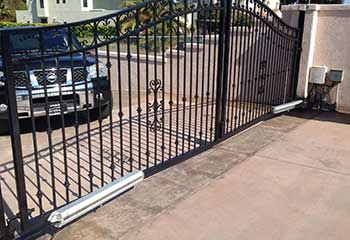 Gate Maintenance
Customer Issue: This client had recently installed a driveway gate and wanted learn proper maintenance.
Our Solution: We showed the client how to properly lubricate all moving parts of the gate,how to keep it clean, and how to do a safety reverse check. We also discussed how important it is to keep an eye out for obstructing debris or pests.
Rosemary Kareem
- Santa Monica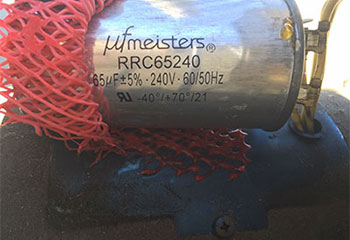 Gate Troubleshooting
Customer Issue: The gate's new battery suddenly stopped working.
Our Solution: We determined that the battery did not hold a charge because the solar panel that was directly connected to it needed to be replaced.